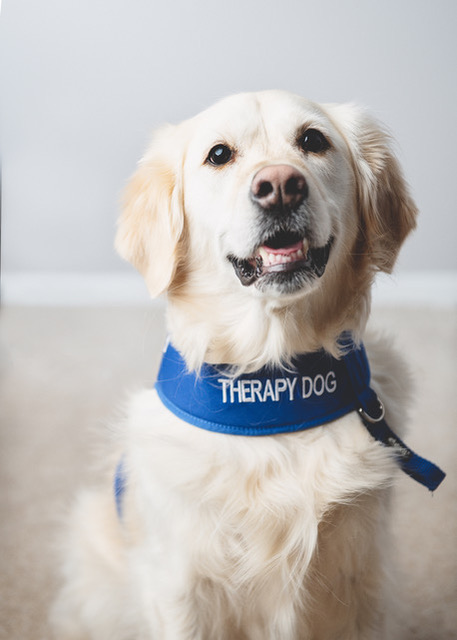 Hunter is an English Golden Retriever who began to demonstrate the qualities of a service dog at a very early age. With a calm temperament and eagerness to please, Hunter fits right in with her handler and team, subscribing to the sentiment that when you love what you do you'll never work a day in your life. Hunter is AKC registered and certified in obedience training and companionship training. Hunter has been working in various senior living settings visiting clients as an emotional support animal. Hunter reliably brings comfort and smiles with her obedient good-natured personality and interest in befriending all who desire to have her visit them.
Courtney and Hunter are a registered therapy dog-handler team in good standing with the non-profit organization, People Animal Love (PAL), a Washington-DC based therapy dog organization.
In Hunter's spare time, she enjoys playing with her family, walks through the local trails and chasing squirrels in the forest.