"Courtney was our dad's amazing geriatric care manager for almost 3 years, up until his passing. Countless times we said, "What would we do without Courtney?!" She made a difficult time so much easier, and we could always rely on her to take care of dad's needs and to help us give him the best possible care. Courtney is very knowledgeable and experienced, very responsive, compassionate, warm and personable, and truly cares about her clients and their families. Even though our dad has now passed away, Courtney is a special part of his story and we look forward to keeping in touch with her. I highly recommend her!"
– Cathy R.
When we learned that our mom was dying we wanted to give her the best care possible, but we were overwhelmed in every sense of the word. We were so fortunate to receive a referral to Courtney at the perfect time. She met with us in our home and explained what was on the horizon as well as our options. We were able to delegate action items to Courtney – like hiring a reputable home nursing assistant – so that we could spend our time being present with mom. In the end, we had only days left with mom, but Courtney allowed us to spend that time focused on being with mom, and we are so grateful for that time. We highly recommend this valuable service!
– Cindy R.
---
I met Courtney Lavander in 2007 when she became the Executive Director for Sunrise Assisted Living in McLean Virginia. My father was in the final stages of Alzheimer's Disease and was in the memory care unit. The previous management was having staffing issues and residents were either ill or becoming ill. My mother and I met with her to discuss our growing concerns after which Courtney performed due diligence.She immediately hired a high performing management team and began coming in at all hours to observe and evaluate staff performance. I watched her transform this facility into a high end care center with a vision toward excellence in months. She was tireless and tenacious.When my father passed, it was Courtney who called me at 10 o'clock in the evening to let me know. I was out of town and Courtney got dressed, left her home and met my mother at Sunrise. Above and beyond are words that come to my mind.We maintained contact when she left the DC area to move to San Diego in 2011.In 2015 my mother began to have issues living by herself. I called Courtney and she reached out to her contacts in the elder care community in Northern Virginia to arrange for in home care. Later that year she assisted me with transitioning her into an assisted living environment.
Courtney Lavander has been there for me and both of my parents every step of the way. Every meeting, every challenge, every choice, every fight she held my hand, opened doors and walked me through this changing environment now known as elder care.
I can recommend Courtney Lavander with the utmost confidence as your Elder Care Consultant.
– Laura D.
---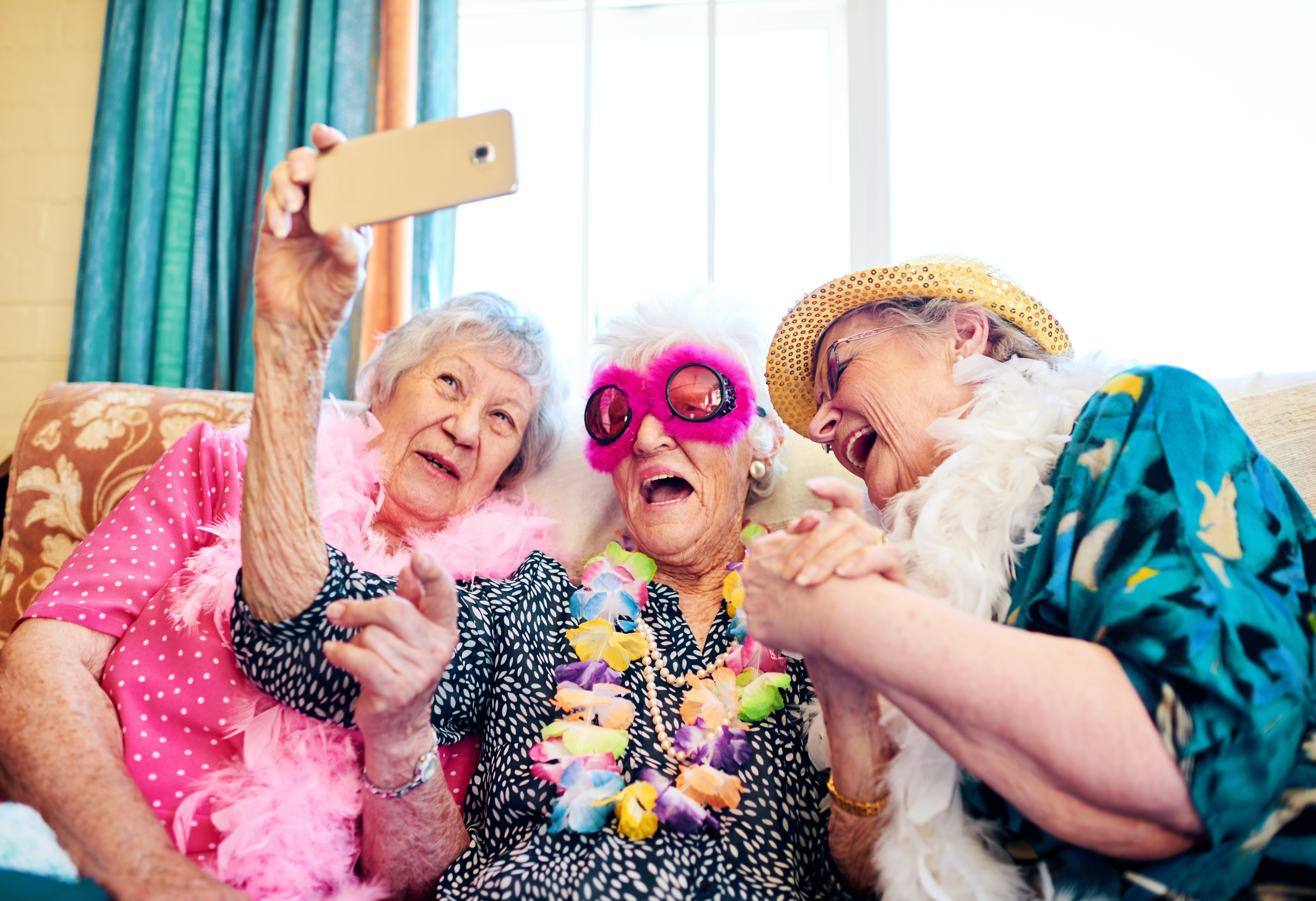 I consulted with Courtney Lavander in regards to my parents' complex needs and developing possible care options for them.  Courtney was extremely knowledgable and clearly had a handle on the nuances of navigating elder care.  She was able to recommend best options based on their unique needs, financial situation and quality of life goals and provided excellent guidance.  I cannot recommend her highly enough!
– Virginia Resident
My aunt was suffering from end stage dementia, and Courtney and her staff helped me with all facets of her care:  taking her to Dental Appointments, accompanying her for visits to the bakery, giving her someone to talk to as a friend other than the caregivers and our family, which she really enjoyed. Courtney would periodically reassess the care plan, a professional review that I valued greatly, and determined when changes were needed: making sure the caregivers were including activities that my aunt enjoyed; when my aunt needed more intensive medical attention, she found a doctor who would come to the house; when it was not safe for my aunt to remain at home, she helped us ease my aunt's transition to a Memory Care Facility.   It was difficult for someone like me with no training with dementia and related issues to make the right decisions, but with Courtney's vast knowledge, professionalism, network of providers, and kind counsel, I was able to make good, informed, and hard decisions, which enriched my aunt's life as much as possible.  I would recommend Courtney Lavander's services to anyone that needs help with any elder care issue – she is amazing!
– Angie
Lighthouse Senior Care Consultants was an incredible resource for our family as we cared for my beloved mother-in-law at the end of her life. Courtney takes time to listen and understand concerns. Her vast knowledge of every aspect of aging life care gave us confidence in our decision-making and saved us so much time. She helped us evaluate home care providers; learn about assistive devices; weigh financial considerations; and anticipate needs and issues. She effectively advocated on our behalf numerous times when the care provided did not meet expectations. Her responsiveness and professionalism are top notch. Lighthouse Senior Care Consultants, LLC was a blessing to our family during one of the most challenging times in our lives.

– Jeanie